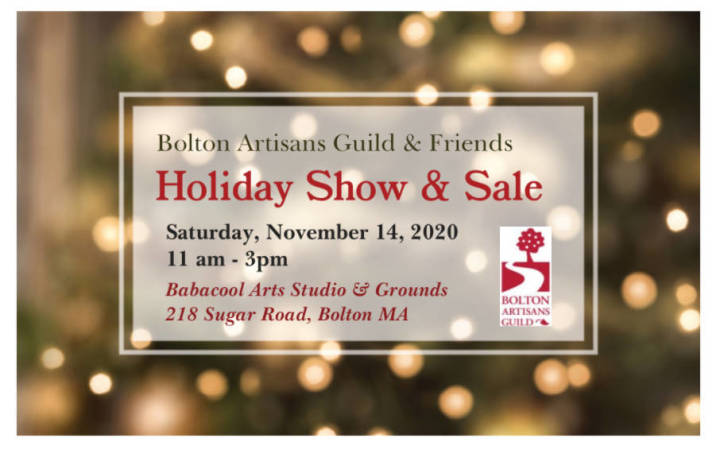 Assuming we're all good with COVID in the area, this is my schedule over the next few months. Both events have masks and social distancing required so everyone can feel safe.
The Sudbury Art Association's Holiday Market - We are so excited to be back at 29 Hudson Road in Sudbury. We have 19 In-Store artists this year PLUS 10 Online Artists for a record 29 this year including 7 new participants. We're opening November 13th and have many open days planned through Dec. 24th. Click on the link above for more details and our open days schedule!
Bolton Artisans Guild & Friends Holiday Show & Sale - right here at my own studio and grounds (218 Sugar Road, Bolton MA). November 14th, 11am - 3pm. Multiple local artists will be scattered in tents throughout the grounds in a European-style Holiday Market! We hope to have carolers...so enjoy a festive afternoon, support your local artists, while finding unique holiday gifts!