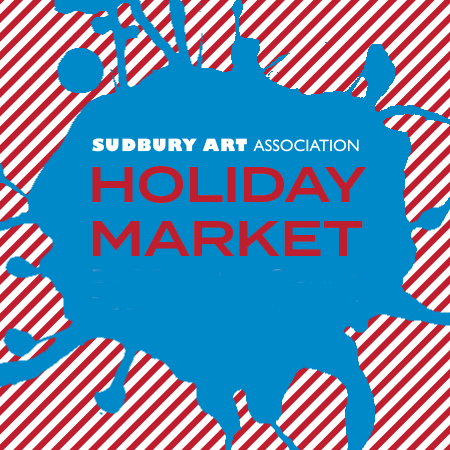 It's with a heavy heart that I have to announce that the Bolton Artisan's Guild Holiday Show & Sale, scheduled for Saturday, Nov. 13 at my studio & grounds, is canceled. It was a hard decision...but the town of Bolton is currently listed as "Red" - high risk for spreading the Coronavirus, and it seems irresponsible to risk it.
On a brighter note, the Sudbury Art Association's Holiday Market is still happening! We're at the same place as last year (29 Hudson Road - look for our signs!), and we're following all recommended social distancing requirements. We even have Tuesday currently set aside for people to make appointments and have the store to themselves (with only one artist present to check them out). Find all the details here: https://www.sudburyart.org/holiday-market-info
Also note that while I do have a "booth" set up inside the market (yay! I'm on the first floor this year!), I also have pieces of art at my studio that I can bring to the market for pickup. These items are listed under the "SAA Holiday Market" tab under the "Art" tab above. If you see something you'd like to purchase, please contact me directly at yvette@babacoolyvette.com, and we can arrange the sale (either pickup at my studio in Bolton or at the SAA Holiday Market in Sudbury).
Happy Holidays everyone, and stay safe!