Posted
on January 29th, 2016
by Yvette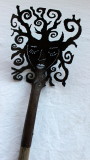 Happy New Year! Well, I am busy applying to 2016 art fairs, and I will update this calendar as I hear from them. Currently, here is my confirmed schedule:
APRIL 23 - MAY 7 - Sudbury Art Association Springtime Artisan's Market. Currently planned to be held in the front building of the Sudbury 29 complex in historic Sudbury, MA. More details to come !
MAY 1st, MAY 8th - SOWA (http://newenglandopenmarkets.com/south-end-arts-market/)...my first time at Boston's South End's Arts Market!
Please keep checking back...I will be adding many more art fairs to my calendar in the next couple months!
Peace!